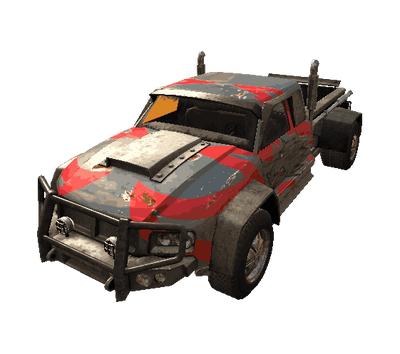 Burningdust
Unlocked
Drownington Cove
Cost
Maverick
Speed
Acceleration
Grip
Brake
Reliability
Asphalt
Off-road
Max Speed
118mph
It's a road-going SUV that looks like a pick-up ... a pickup with ram bars, vertical exhausts and surprising speed.
Great on streets & straight-aways, but watch the corners as this ride is very tail-happy!
Its body mostly resembles the Dodge Ram.