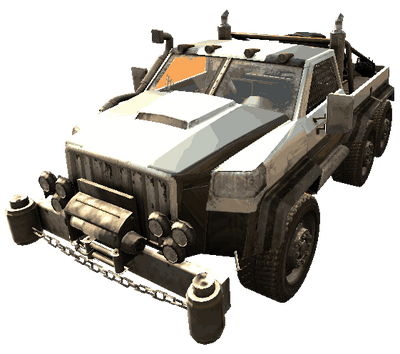 Chaos Wrecker
Unlocked
Dustbowl City
Cost
Maverick
Speed
Acceleration
Grip
Brake
Reliability
Asphalt
Off-road
Max Speed
104mph
While it has higher acceleration marks than the Burstrider, it seems to accelerate slower. However, it has tighter control / cornering / drifting, and slightly higher top speed. Generally, this is the one to use for dirt & off-road SUV'ing.
One of the few 6-wheeled vehicles in the game
If want to get up a mountain the Chaos Wrecker is your best bet
Appears to be based directly on the 1997 Dodge Ram T-REX concept.