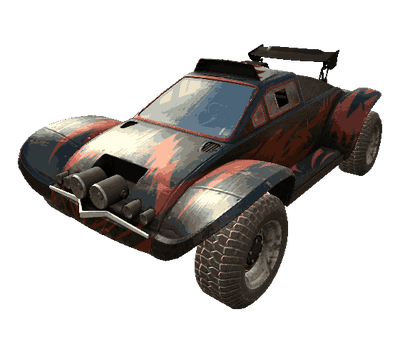 Firefly
Unlocked
Redrock Bluffs
Cost
Maverick
Speed
Acceleration
Grip
Brake
Reliability
Asphalt
Off-road
Max Speed
108mph
A buggy that handles like an SUV, for better or worse
Stats are basically the same between the Firefly and the Salamander, but they handle differently. Salamander has looser control (driftier) while Firefly is much tighter. However, the Firefly feels more sluggish. Generally, you can point the Firefly where you want to go, and it'll stick to the ground and go there without risk of fish-tailing / drifting out of control. This makes it very good at avoiding off-road obstacles during races, and makes getting around opponents much easier.
Looks to be heavily based on some Dakar buggies of the early 90s. It may be apparent that one can see a heavily modified Citroen ZX Dakar rally car or a Buggy Schlesser.