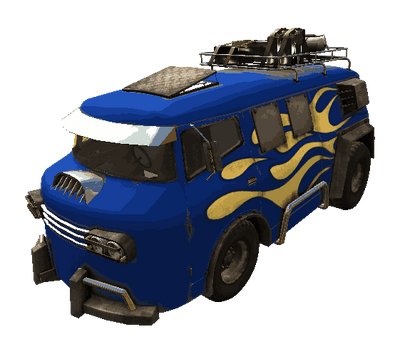 Flower Reaper
Unlocked
Rainier Peak
Cost
Maverick
Speed
Acceleration
Grip
Brake
Reliability
Asphalt
Off-road
Max Speed
103mph
It's the Volkswagon Camper's evil, shaggin-wagon cousin from hell, complete with handy roof rack, ramming bars and armored windows
Handles a lot like a mixed-road muscle car. The insane acceleration will get you up to speed in no time, and the drifting / handling will ensure you stay there. Asphalt & dirt-road performance are on-par, so transitioning between the two is no problem. Off-roading is forgiveable, but only for getting back on track, not necessarily for long treks through the bush.
"If this van's a rockin, don't come a knockin" ... because you're probably doing 90mph down a dirt road.