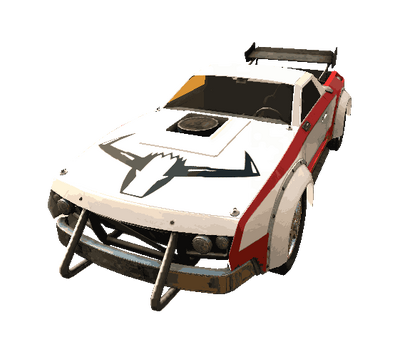 The Enforcer
Unlocked
Tsunami Reef
Cost
4860
Speed
Acceleration
Grip
Brake
Reliability
Asphalt
Off-road
Max Speed
111mph
The second unlocked muscle car in the game.
It's a classic-style "ute"; that's a regular car with the body and load-bed of a pickup truck. To put it another way, a pickup truck with the performance of a muscle car!
However, it's a poor upgrade to the Bullet. While speed is good, its grip is miserable, turning course corrections into a drifting nightmare. Asphalt driving is ok, but tight / hair-pin turns can turn into a disaster. Dirt roads have you slipping around as if driving on butter. Off-road performance is miserable at best, and should be avoided at all costs.
Generally, it's better to skip over this vehicle in favor of the Wild Wolf or something better.