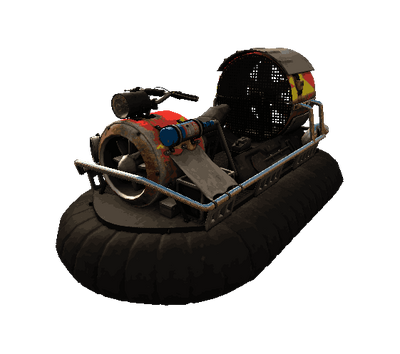 Trident
Unlocked
Rainier Peak
Cost
Maverick
Speed
Acceleration
Grip
Brake
Reliability
Asphalt
Off-road
Max Speed
101mph
Was intended to allow it only for one race in the Dead Lady's Lake, but the devs cut it out. (luckily)
With an insane acceleration, and the ability to cut across deep waters, the Trident is a fun little off-roading vehicle.
The only non-wheeled vehicle in the game flies down asphalt while quickly topping out its speed limit. It treats dirt and off-roading about the same, although off-road it tends to lose more speed while climbing slopes.
Sensative turning makes it a bit fish-taily at times, and its braking power is miserable.
When it hits the water, it is like hitting solid ground.